Advisory
When it comes to solving problems and managing the business, many companies are so busy keeping the lights on that they can't see the big picture. Integral Partners has designed our advisory services to evaluate your company's needs and capabilities, provide expert advice, and help you make successful, confident decisions. We partner with you to assess your unique IT security landscape and develop options that meet your current needs while anticipating future demands.
Providing an Identity and Access Management (IAM) solution for your organization is a powerful step toward improving IT security, enhancing compliance, reducing risk, and realizing cost savings. Integral Partners takes a real-world, multi-phased approach to IGA that ensures we prioritize your IT security demands and integrate systems and processes with your existing infrastructure.
Case Studies
Tackling the persona problem
Implementation of the selected IGA system within budget and software limitations
A customized, effective solution for a complicated identity problem
Replaced inconsistent and error-prone manual systems with an automated, accurate one
Case Studies
Connecting PAM and IGA solutions for full visibility
Centralized visibility into access and privileges across all kinds of users
Improved user experience (shorter timelines for requests and approvals)
Automated certifications
Case Studies
Implementing automation without losing the white glove service
Confidently passing current and future audits
Compliance with stringent State of New York regulatory standards
Increased knowledge and decreased stress for IAM employees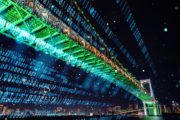 RECORDED ON SEPTEMBER 19 ServiceNow is the ITSM backbone of organizations across enterprise and verticals, and it is critical to
Full Article »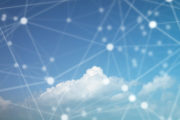 RECORDED ON JAN 31, 2019 Higher Education represents 17 percent of all reported data breaches yet new user engagement models
Full Article »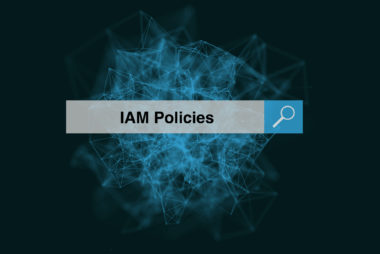 March 16, 2020
Here's a situation we see often: an organization recognizes that it needs to improve its identity and access management (IAM) approach, and wants to invest in a technology solution, but it has minimal IAM policies in place. Maybe it has an understanding around creating complex passwords and how frequently they expire, for example, but it hasn't yet articulated any critical read more »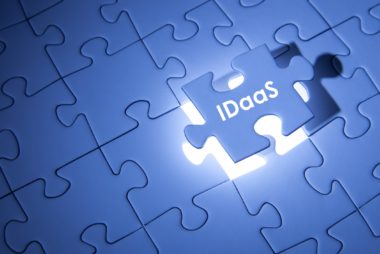 February 18, 2020
With so much technology nowadays delivered via the web, it's no surprise that an increasing amount of data, applications, and transactions are moving to the cloud—including traditional identity and governance administration (IGA) and access management and enforcement (AME) functionality. IDaaS, or identity as a service, provides cloud-based authentication and provisioning, federated identity or single sign-on (SSO), and analytics, logging and read more »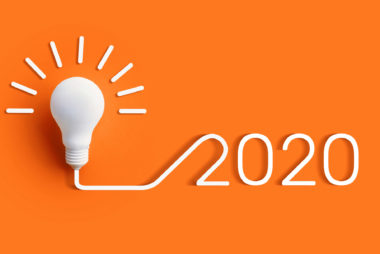 January 10, 2020
2019 was Integral Partners sixth year attending the annual Gartner Identity and Access Management Summit in Las Vegas, and as always it was interesting to compare Gartner's perspective on identity with what we see "in the wild" while working directly with clients and vendors.  Gartner IAM is THE place to keep a thumb on the pulse of product roadmaps, market read more »
Here's what our customers are saying
I wanted to take a second to say how incredibly impressed we are with Integral Partners' performance on the 2 recent professional services engagements. Your consultant is knowledgeable, professional, and overall great to work with. Integral Partners continues to deliver a high caliber of consultative services that have been invaluable to our company and for that we thank you! Thank you Integral Partners and happy new year all!
- Director – IT Security (Governance, Risk, & Compliance)
Integral Partners brought deep IAM experience and was able to bring to light all areas of Cloud security we needed to consider. They were the key cog that brought everything together to deliver a successful project.
- Director of Enterprise Applications
Integral's Advisory and Services Practices have been great partners. Capitalizing on their expertise and industry knowledge has allowed us to establish and grow our own IAM program and has set us up for more success in the future. Without their help we would not be where we are today.
- CISO, Financial Services Firm
Integral Partner has been with us since day one of our Identity access management and governance Journey. They are undoubtedly the reason we have gone from ground zero to what is considered a best in class program across the financial industry. We look forward to the future success that our partnership will certainly bring.
- VP, Security Services, Financial Services Firm
Overall I was highly impressed with Integral's approach, level of expertise, professionalism and integrity. All interviews were strategically planned and appropriately focused to participant level. Integral knew exactly what information was needed, where to get it most efficiently and how to best foster knowledge transfer in a highly complex environment. In 20+ years of information security leadership I have rarely found an advisement firm with as much detailed industry knowledge within their space. Integrals' work ethic and deliverables were impeccable.
- Senior Director Information Security, Healthcare Organization