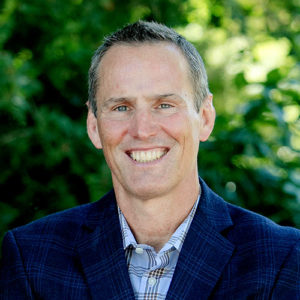 Scott is a co-founder of Integral Partners and is responsible for the company's strategy, services, solutions, partnerships and growth. With more than 20 years' experience as a consultant in the software and IT security industry, he serves as a trusted advisor to Integral Partners' customers, providing them with balanced solutions across people, process and technology to meet their information security goals
Prior to Integral Partners, Scott managed iRise's cyber-security practice where he was responsible for helping his clients generate value from the leading IAM software products. At iRise, Scott grew the services organization from a handful of consultants to a recognized IBM and Oracle IAM service provider. He successfully delivered dozens of high-value IAM strategies and transformational IAM solution deployments for his customers.
Scott started his career at Deloitte Consulting as a systems integration consultant. He earned a B.A. in economics with an emphasis in computer programming from the University of California, Los Angeles.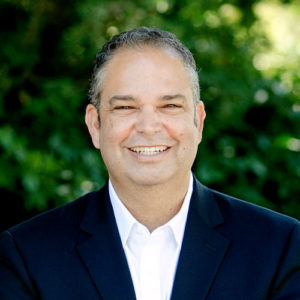 Jacques is a co-founder of Integral Partners and serves as the COO and CFO where he brings over 25 years of software and consulting expertise.
Prior to Integral Partners, Jacques was a founding member of the management team of iRise, where he helped the company transform and grow from a local, three-person internet professional services firm to a global, 150+ person software and services company that was the recognized leader in application visualization.Jacques held various positions, including COO and EVP of services, solutions and sales, but his primary focus and expertise were using a deep understanding of people, business, and technology to deliver world-class solutions that exceeded customer expectations.Jacques started his career as a system integration consultant for Andersen Consulting, where he designed and developed applications for the aerospace and defense and financial services industries. He continued his consulting career as a change management consultant with Deloitte, where he led business process reengineering engagements in the healthcare industry.Jacques earned a B.S. in electrical engineering from UC Santa Barbara and an M.B.A. with an emphasis in finance from the Anderson School at UCLA.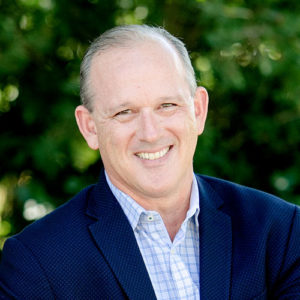 Kory Wilson
VP of Client Services
Kory is a co-founder of Integral Partners and has over 24 years of direct sales, management and marketing experience. Kory is responsible for worldwide sales, business development, and marketing. Kory is driven to understand, tailor, and identify solutions that address business stakeholder value, IT resource capability, technology alignment, budget realities and investment timing.
Before joining Integral Partners, Kory was the director of client services with the security company iRise and has held sales leadership positions in telecommunications, brand protection security, and software professional services.
Kory graduated from the University of Washington with a degree in Broadcast Journalism.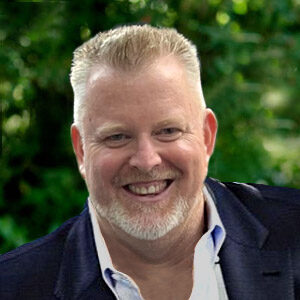 Bill Dixon
VP of Client Services
Bill has over 16 years of sales and management experience in Identity and Access Management.  He is responsible for executing the company vision and strategy for the Eastern half of the United States. This includes sales, business development, customer success, and software partner relationships. Bill's experience is invaluable in helping organizations plan, build, and support their IAM programs.
Before joining Integral Partners, Bill was the Director of Global Sales at WWPASS Corporation, where he created their direct, channel/partner, and inside sales program. He was also previously a Senior Account Executive at FishNet Security and helped clients manage risk, meet compliance requirements and reduce costs while maximizing security effectiveness.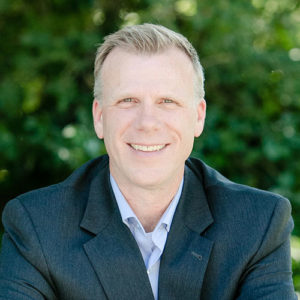 David is a co-founder of Integral Partners, bringing 24 years of technical and leadership experience in the IT software and consulting industry. He is responsible for strategic client and partner relationships, and leading service delivery across all of Integral Partners' offerings.
David has led dozens of strategic initiatives during his career and is regarded for his ability to manage large project teams and consistently deliver best-in-class solutions within schedule and budget constraints. He has worked with many corporations across various industry verticals and is recognized for his ability to advise and guide the successful delivery and adoption of IAM solutions, tailored to meet each organization's unique security, compliance, and operational needs.
Prior to Integral Partners, David was a Senior Manager in iRise's cyber-security consulting practice. Most of his earlier career was spent in various management and leadership positions with Novell, Inc., where he was a key player in the development of several software products, including its IAM software product suite.
David has a B.A. in Mandarin Chinese from Brigham Young University and an M.B.A. from Northeastern University and is a Certified Information System Security Professional (CISSP).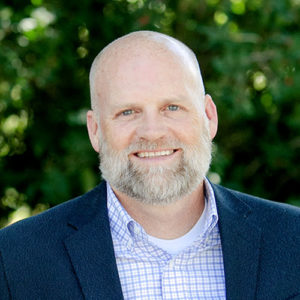 Ryan joined Integral Partners in November of 2014 bringing 21 years of leadership experience in the IT software and consulting industry.  He is primarily responsible for leading Integral Partners' Identity Governance and Administration (IGA) Practice, delivering innovative quality solutions and services to our clients, facilitating our key technology partnerships, and hiring and training the best consultants in the industry.
Throughout his career Ryan has created new programs from the ground up, leading strategic initiatives, building successful teams and delivering successful projects.  He has extensive IGA experience across multiple industry verticals, including Health Care, Finance, Utilities, and Higher Education.
Prior to Integral Partners, Ryan worked as Portfolio Director for the LDS Church and held several leadership positions at Novell, Inc., where he was able to play a key role in the IT adoption of IAM software product suite.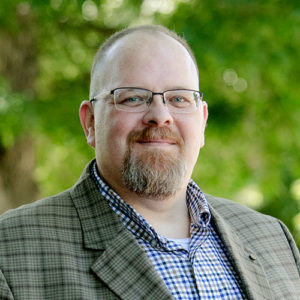 Jason is the director of the Advisory, Privileged Access, and Access Enforcements practices at Integral Partners. With more than 20 years' experience in IT and Cyber Security, Jason has worked in a myriad of silos supporting the enablement of business with IT tools and processes. Jason has developed a strong relationship with clients, helping to advise them on strategy to improve their IAM posture. Jason has been at Integral Partners since 2017.
Prior to Integral Partners, Jason managed a large Cyber Security and IAM program for a healthcare company. This program set the strategy, roadmap, and budget for many millions of dollars of annual spend in this area. In addition, he managed the delivery teams that included product selection, testing, and implementation of IAM tools. Jason also managed the organization change required to successfully implement the technology and process changes that naturally occur with large projects.
Jason started his career as an infrastructure and networking manager, overseeing projects at clients as diverse as defense contracting, healthcare, and entertainment. He earned a B.S. in Information Technology with an emphasis in Security from Western Governors University, as well as 15+ IT certifications in different technologies including PMP, CISSP, and CISM.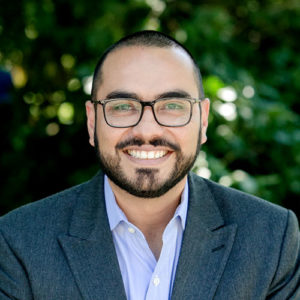 David is a Director of the Cloud Identity Governance and Administration (IGA) practice at Integral Partners. He brings over 18 years of software development, cybersecurity, access enforcement, IAM, and IGA consulting expertise across organizations and verticals. David is primarily responsible for leading the cloud IGA practice, focused on delivering emerging and innovative cloud-based IGA solutions and services to clients, establishing emerging technology partnerships, and developing practice consultants.
Prior to Integral Partners, David was an independent Senior Security Architect focused on delivering traditional on-premises IAM and IGA solutions to help clients realize their governance and provisioning goals. Previously, at iRise, David was a Security Practice consultant, working closely with leadership to achieve key practice targets.
David started his career as a developer for a multinational finance company, where he helped design and develop key solutions including an internal secure portal, an online banking solution with two-factor authentication, and financial application enhancements.
David earned a B.S. in Computer Systems from Instituto Tecnológico y de Estudios Superiores de Monterrey. He holds multiple product technical certifications, including CISSP and CCSP.
Brent is the Director of the Privileged Access Management (PAM) practice at Integral Partners focused on implementing CyberArk, BeyondTrust, Delinea, and other solutions. He has over 20 years of experience across a variety of IT disciplines including web infrastructure implementation and maintenance, ERP applications deployment and support, Cloud and mobile technologies design and implementation, and Identity & Access Management (IAM).
Brent has led strategic Identity Governance and PAM projects to successful outcomes for organizations across many industries, including Healthcare, Higher Education, Pharmaceutical, Finance, and Energy Utilities.
Prior to joining Integral Partners, Brent held architecture and management positions at Novell, Inc. and The Church of Jesus Christ of Latter-Day Saints.
Brent also teaches a graduate-level cyber-physical and IoT course as an adjunct professor at Brigham Young University.