Part of my role as an Identity and Access Management Advisor at Integral Partners involves attending (and often speaking at) IAM conferences.  When I do, my colleagues frequently ask me what I thought about the conference, the value it provided, and the key topics it focused on.
I recently attended Identiverse 2023 and I thought it might be helpful to answer those questions here…
Networking and Collaboration: Cultivating Professional Connections
Identiverse serves as a hub for professionals in identity management, offering an ideal environment for networking and fostering collaboration. Attendees value the opportunity to connect with industry leaders, experts, and like-minded peers. The conference encourages collaboration as professionals exchange ideas, share best practices, and explore innovative approaches. This atmosphere of collaboration promotes knowledge expansion, enhances professional growth, and fosters a supportive community within the identity management industry.
Keynote Presentations: Shaping the Future of IAM
The keynote presentations at Identiverse 2023 were informative and insightful. Thought leaders shared their perspectives on the evolving landscape of identity management and the associated challenges. Most attendees left with a better understanding of emerging trends, technological advancements, and evolving regulatory frameworks. The keynotes provided a glimpse into the future of IAM, encouraging attendees to drive innovation within their organizations.
Breakout Sessions: Addressing IAM Challenges
The breakout sessions at Identiverse served as a platform for industry professionals to delve into and address the challenges they encounter in their day-to-day operations. These sessions featured various discussions on securing identities, mitigating cyber threats, and navigating complex compliance requirements.
Key vendors, including Ping, BeyondTrust, CyberArk, SailPoint, Saviynt, and others, actively participated, sharing their expertise and showcasing how their solutions could help in many use cases. These sessions' collective experiences and insights provided food for thought to many attendees regarding overcoming obstacles and enhancing their IAM practices.
PassKeys: Revolutionizing IAM
PassKeys emerged as a focal point at Identiverse, representing a significant trend with transformative implications for Identity and Access Management. PassKeys, based on passwordless authentication, redefine how users securely access applications and systems. This approach eliminates the vulnerabilities associated with traditional passwords, bolstering identity protection. PassKeys have evolved over time, driven by the need for more robust authentication mechanisms and user-friendly experiences. Apple, Google, and Microsoft have all recognized the potential of PassKeys and have invested in their future, aiming to streamline their adoption and make them more accessible to users.
A short history of Passkeys:
Passkeys are designed to be more secure and convenient than passwords. They are stored locally on the user's device and are not sent to the server when logging in. This makes them more resistant to phishing attacks and data breaches. Passkeys are also easier to use than passwords, as they can be automatically generated and filled in by the device.
1961: The first digital password was created by MIT computer science professor Fernando Corbato.
1970s: Robert Morris developed a system of storing login passwords in a hashed form as part of the Unix operating system.
1990s: Password managers began to emerge as a way to help users manage their complex passwords.
2010s: The rise of social media and mobile devices led to a boom in online accounts, making it even more difficult for users to create and remember strong passwords.
2022-2023: Apple, Google, and Microsoft announced support for Passkeys, a new authentication standard that promises to replace passwords.

Vendor Initiatives: Advancing IAM Solutions
Leading vendors such as Ping, BeyondTrust, CyberArk, SailPoint, Saviynt, and others showcased their commitment to addressing the evolving needs of identity management. Their active participation in Identiverse highlighted their dedication to innovation that could help mitigate risks and streamline identity and access processes.
From adaptive access controls to AI-driven threat intelligence, these vendors demonstrated their ability to anticipate and overcome industry challenges, ensuring secure and efficient IAM practices.
Identiverse 2023
Attending Identiverse provides an immersive and informative experience for the attendee. From networking with peers to gaining insights from keynote presentations and engaging in breakout sessions, the conference facilitates knowledge exchange and collaboration.
The discussions surrounding PassKeys at Identiverse emphasized one of many potentials to reshape the future of IAM, ensuring enhanced cybersecurity, streamlined access controls, and user-centric solutions.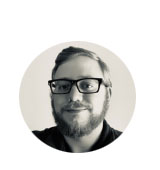 David Morimanno
As a Senior Identity Access Management Advisor at Integral Partners, David is responsible for designing, implementing, and managing Identity and Access Management (IAM) programs for our clients. This requires a deep understanding of the IAM landscape, including industry standards and best practices, as well as experience with IAM tools and technologies.
Free Workshop:




PAM & Identity and Access Management Essentials
Designed to teach what an effective PAM program looks like, how to evaluate your program, find gaps, identify which tools fit your needs best, and how to start building an effective roadmap.