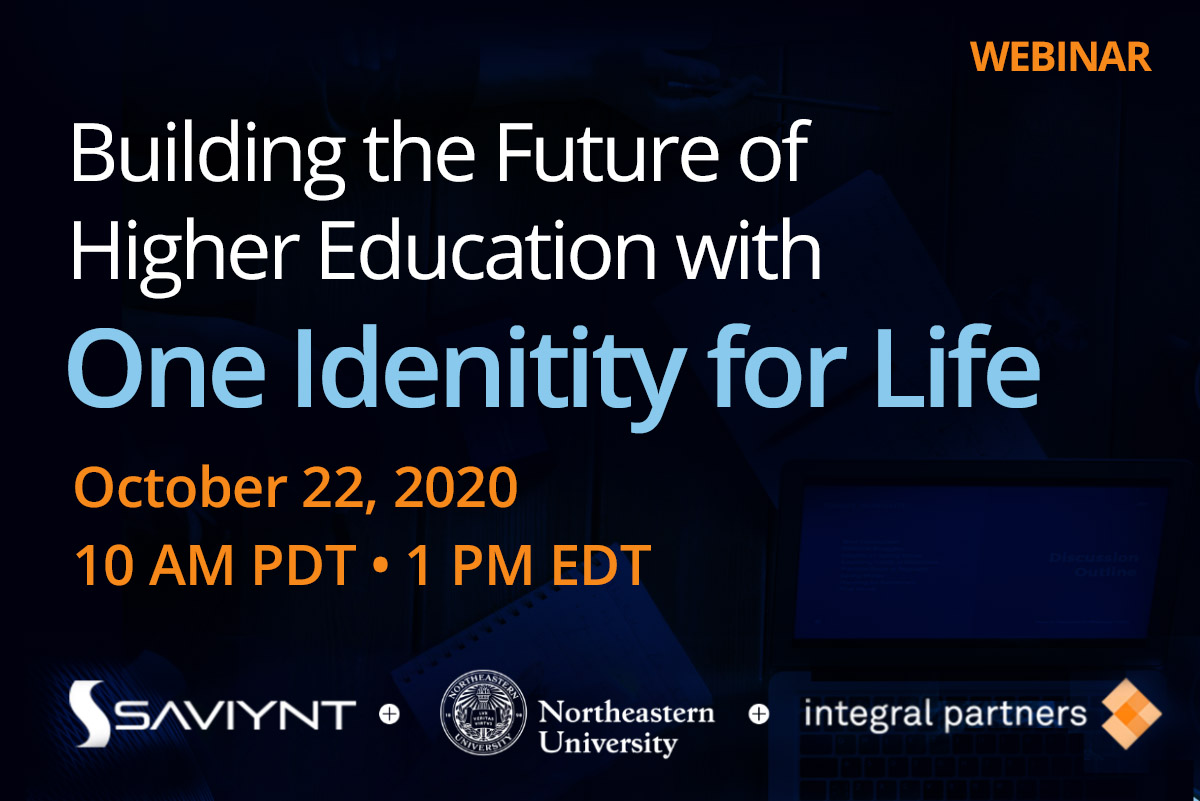 Thursday, Oct 22, 2020
10 a.m. PDT | 12 p.m. CDT | 1 p.m. EDT
Identity in higher education comes with increased challenges because the persona-based identity access requirements evolve based on time, place, the resource being accessed, and role. Whether dealing with a faculty member who is also a student or a student who works on campus as a staff member dealing with complex and overlapping identity personas is a constant struggle.
Join our webinar panel from Northeastern University, Integral Partners, and Saviynt as they discuss the trials of correlating data from a range of systems, breaking down silos on the path to creating a single authoritative identity for each individual that provides contextual information. See how persona-based identity access requirements influence Northeastern's program initiatives. Learn how Northeastern University is future proofing its Identity Management using the principles of One Identity for Life and Saviynt's cloud-native Identity Governance Administration (IGA) Solution.
Topics the panel will discuss include:
Implementing Identity Consolidation and Centralization
Dealing with Multiple Authoritative Identity Sources
Improving Identity Processes Through Loosely Coupled, API-driven Microservices
Automating Access Provisioning
Handling Role management
Temporal Application Access
The panel will include Tracy LaMantia, Manager, Identity and Access Management for Northeastern University, Maura Bagley, IAM Architect for Northeastern University, Brent Andrewsen, Senior Manager for Integral Partners LLC, and Dave Culbertson, Director of Partner Solution Engineering and Strategy at Saviynt.