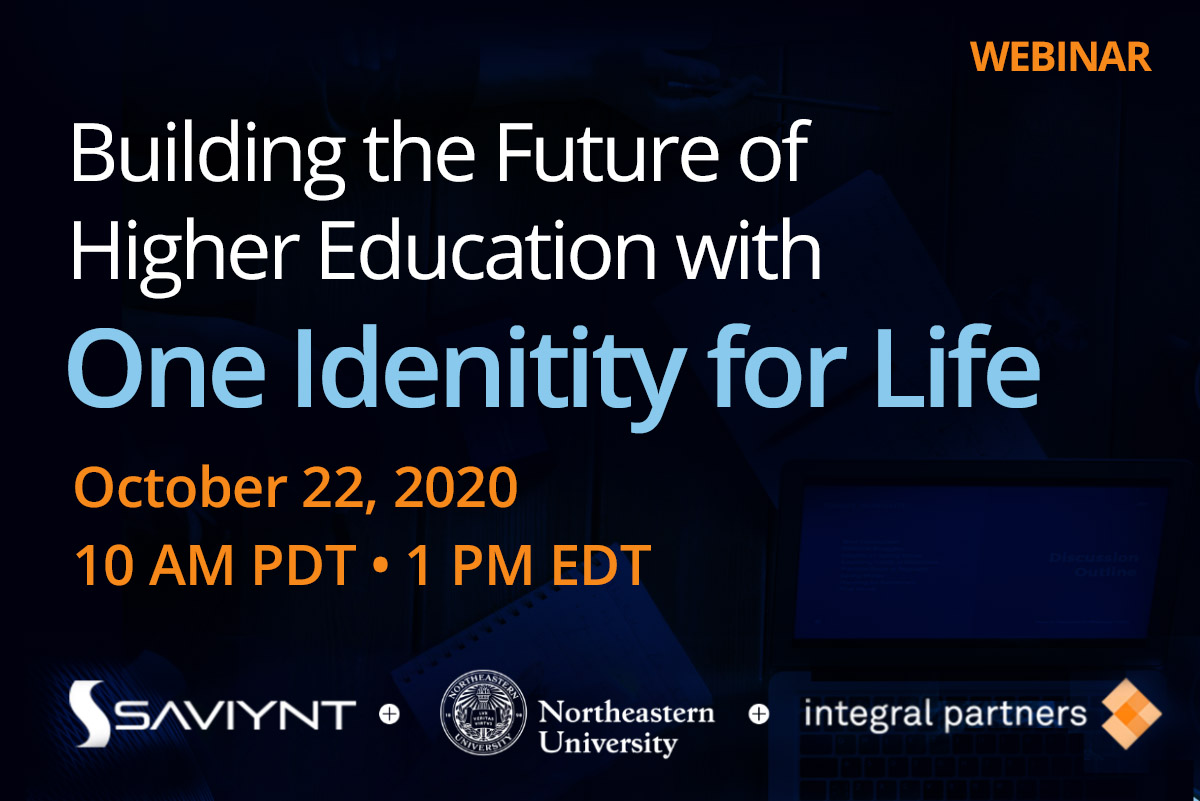 REPLAY: Recorded Thursday, Oct 22, 2020

Learn how Northeastern University consolidated their disparate IGA systems by moving to the Cloud
Identity in higher education comes with increased challenges because the persona-based identity access requirements evolve based on time, place, the resource being accessed, and role. Many universities also have many disparate systems, making it even more challenging. Join us to learn how you can overcome these issues, consolidate to the cloud, and gain more visibility into your IGA program.
The panel from Northeastern University, Integral Partners, and Saviynt discuss the challenges of correlating data from a range of systems to create a single authoritative identity for each individual. You'll learn how they leveraged Saviynt's cloud-native Identity Governance Administration (IGA) Solution to future proof their Identity Management program.
The webinar panel:
Tracy LaMantia, Manager, Identity and Access Management for Northeastern University
Maura Bagley, IAM Architect for Northeastern University,
Brent Andrewsen, Senior Manager for Integral Partners LLC
Dave Culbertson, Director of Partner Solution Engineering and Strategy at Saviynt
Work for a university and want to discuss updating your IGA program?