WEBINAR REPLAY
Replacing OIM at PG&E
Learn how one of the largest utilities in the US replaced what had taken 5+ years to develop in Oracle Identity Manager, and did it in just 11 months at 25% of the cost.
WEBINAR REPLAY: Learn how PG&E successfully replaced OIM 
Oracle IM was one of the first premier magic quadrant identity management platforms. The market has moved to lighter weight, more full featured alternatives that are less expensive and easier to implement and maintain. OIM just doesn't have the capabilities that today's enterprises need to secure their identities, and organizations can struggle to determine how best to replace it with a modern IAM solution.
During this webinar, you'll learn how Pacific Gas and Electric was able to successfully replace a very large and complex Oracle Identity Manager implementation with SailPoint's Identity Security Platform.  You'll hear from Leslie DeAnda – Manager of Cybersecurity Services at PG&E, who will discuss the challenges they faced, compliance and regulatory concerns, their keys to success, the benefits they've seen since go-live, and the lessons learned along the way.  

Details include:
⦿  Business challenges & project goals
⦿  Key project requirements (NERC/CIP, integrations, workflows, certifications…)
⦿  165,000 identities / 400+ requirements
⦿  Go-live strategy (phased vs big-bang)
⦿  75 apps in production at go-live
⦿  Benefits of  the SailPoint Platform
⦿  Artificial intelligence and role definition
⦿  Dramatic results ($450k savings…)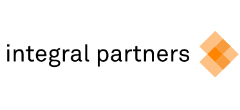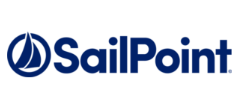 FREE WORKSHOP:

OIM / Legacy IAM Replacement Planning Workshop
This free workshop is designed to help organizations currently using OIM or other legacy platforms understand what the gaps in the product are costing their organization and how they could be addressed, what features (like AI) are possible, if a migration strategy would make sense, and what options (both products and process) fit their needs best.
These workshops are always customized to fit your company, but topics can include:
⦿  EULA & Replacement Considerations
⦿  Your OIM Gaps & Solutions
⦿  Migration Case Studies
⦿  Strategies & Best Practices
⦿  AI-Driven IGA
⦿  Next Steps – Developing a Migration Roadmap